opal AT lists.psi.ch
Subject: The OPAL Discussion Forum
List archive
From: "Dou Guoliang" <douglas610322 AT 163.com>
To: opal <opal AT lists.psi.ch>
Subject: [Opal] The error of running OPAL
Date: Thu, 2 Jan 2020 22:19:48 +0800 (CST)
Authentication-results: localhost; iprev=pass (m13-92.163.com) smtp.remote-ip=220.181.13.92; spf=pass smtp.mailfrom=163.com; dkim=pass header.d=163.com header.s=s110527 header.a=rsa-sha256; dmarc=pass header.from=163.com
---
Hi, OPAL'ers
But I failed to run the first part -- "Tune Calculation using cyclotron1.in",
the details of error is in accessory.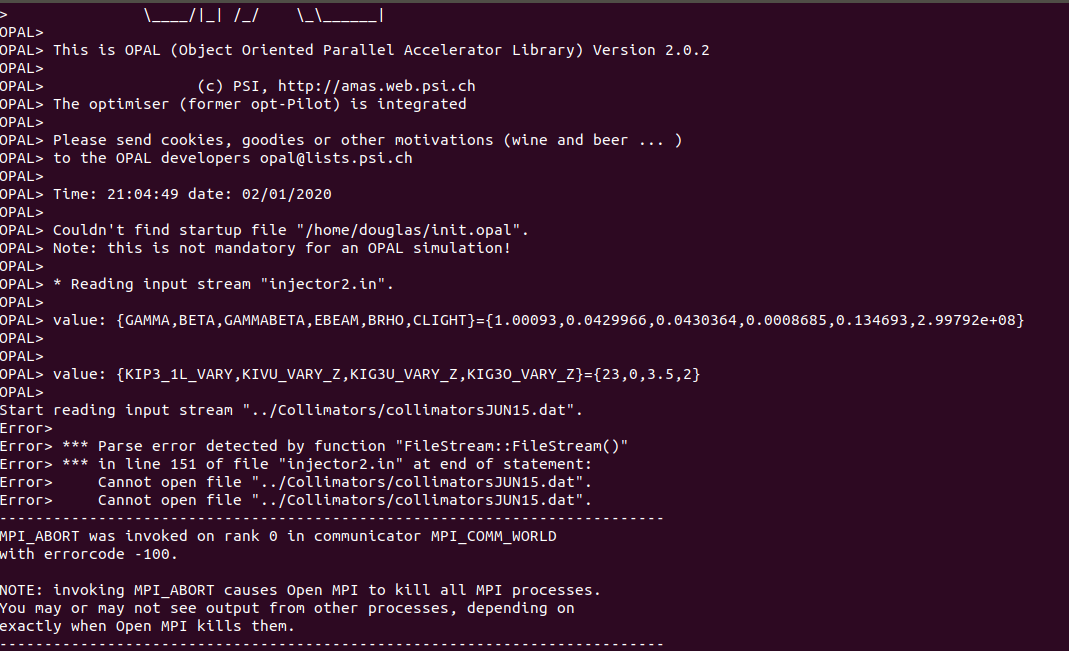 Would you like to help me to solve these problems ?
These days, for learning to use OPAL, I found many examples in your webpage. So, I tried to run them while reading the user-guide .

And I want to learn about using OPAL in the short time for its basic function, could you give me some advice?

Dou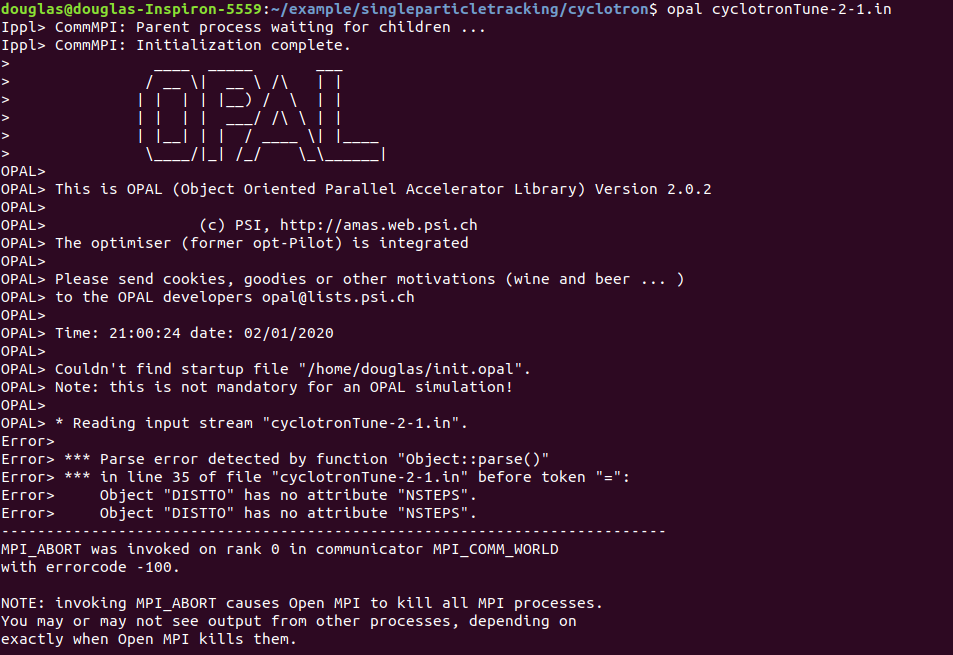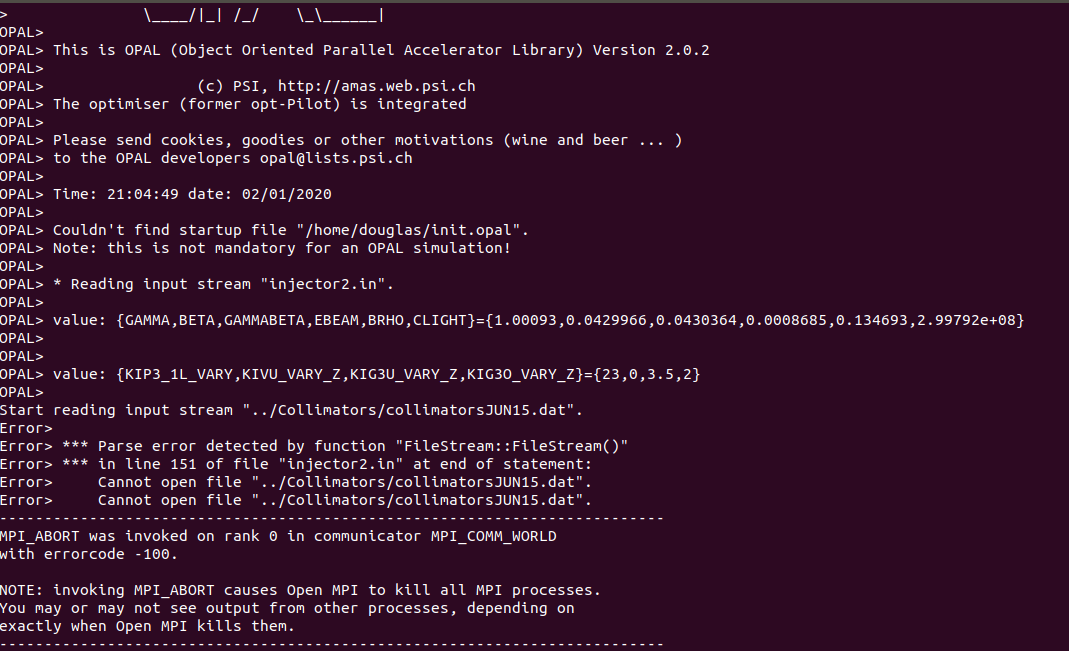 ---
[Opal] The error of running OPAL, Dou Guoliang, 01/02/2020
---
Archive powered by MHonArc 2.6.19.