opal AT lists.psi.ch
Subject: The OPAL Discussion Forum
List archive
From: Philippe Piot <piot AT nicadd.niu.edu>
To: opal AT lists.psi.ch
Subject: [Opal] trajectory through a simple two-rbend dogleg
Date: Fri, 3 Jan 2020 05:40:23 -0600
---
All,

  I have set up a simple dogleg (see input attached) and cannot understand the trajectory (display below as s versus mean_x. It has kinks at the entrance and exit for both dipoles (at s~0.25, 0.5, 0.75 and 1 m) which seem to coincide with the fringe field region. Is this an artifact due to the way the statistical parameters are computed? or something wrong with my model. Thank you,  -- Philippe.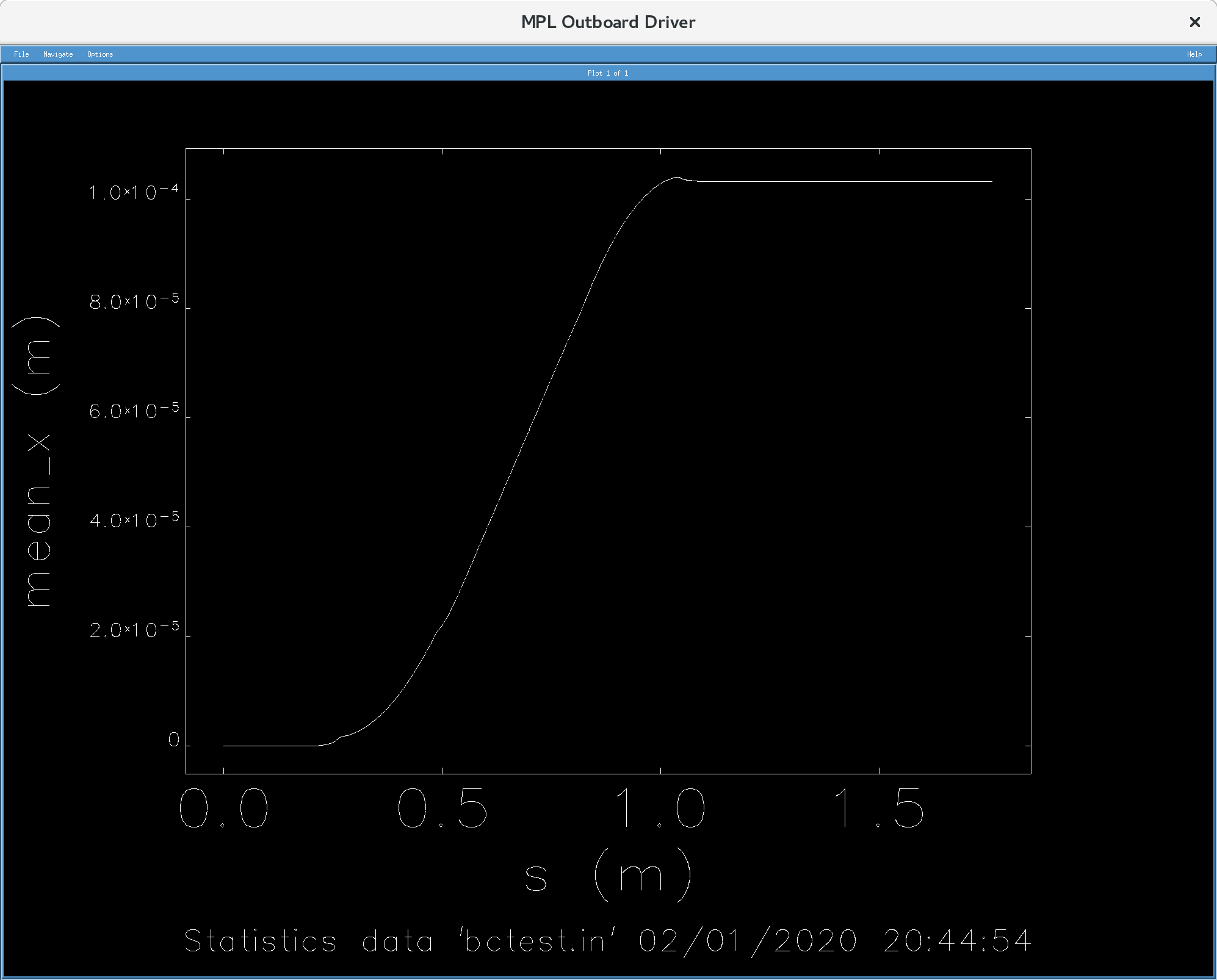 Attachment: bctest.in
Description: Binary data
---
[Opal] trajectory through a simple two-rbend dogleg, Philippe Piot, 01/03/2020
---
Archive powered by MHonArc 2.6.19.