opal AT lists.psi.ch
Subject: The OPAL Discussion Forum
List archive
From: "frederic.le.pimpec" <frederic.le.pimpec AT psi.ch>
To: Andreas Adelmann <andreas.adelmann AT psi.ch>, "opal AT lists.psi.ch" <opal AT lists.psi.ch>
Subject: Re: [Opal] Dark Current Simulations - FE
Date: Wed, 14 Sep 2011 12:29:51 +0200
List-archive: <https://lists.web.psi.ch/pipermail/opal/>
List-id: The OPAL Discussion Forum <opal.lists.psi.ch>
Organization: PSI
---
Hi Andreas,
by setting the tmpl file and data file with the following
in the .tmpl
REPARTFREQ = 1; // initially 500
in the .data
QBUNCH 0.1 # Bunch charge [pC]
#
NBIN 1 # Number of energy bins (gun)
DEBIN 80 # energy span for which particles are merged to one bin [keV]
#
NPART 50 # Number of simulation
particles in bunch
#
The result is attached
It emits 500 particle in the first 100 steps , instead of 50 which should carry the full charge at the first step.
So there is still a problem in the first 100 steps !
After that it looks OK.
Frederic
Andreas Adelmann wrote:
Hi Fred.

if in the data file Nbins is defined, set Nbins to 1
else set in the tmpl file, on the distribution command nbin to one


AA

On 14.09.2011, at 09:45, frederic.le.pimpec wrote:



and on the distribution command
BINS=1

is this in .tmpl or in the .data ??

I only find Nbins and Debin !!!
frederic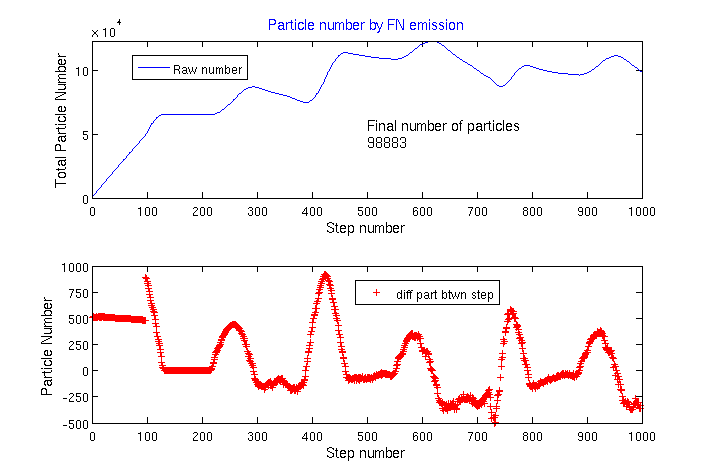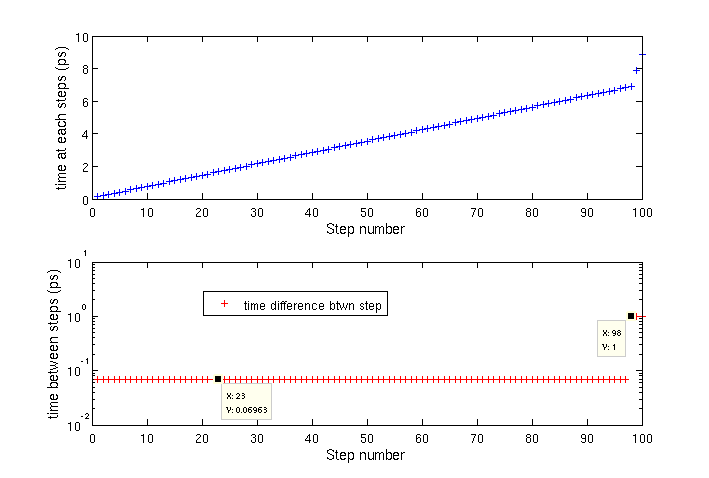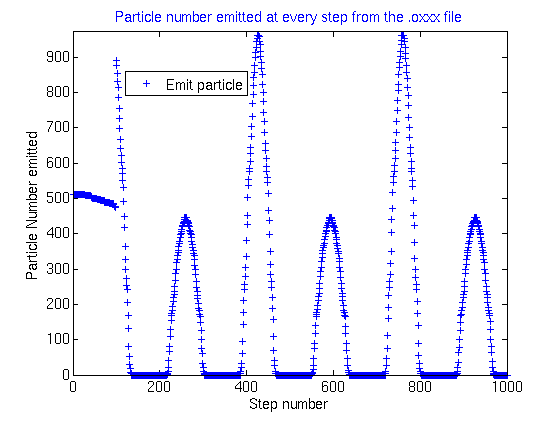 ---
Re: [Opal] Dark Current Simulations - FE, frederic.le.pimpec, 09/13/2011
---
Archive powered by MHonArc 2.6.19.